September 16, 2020
Posted by:

AMIP Team

Category:

Press Releases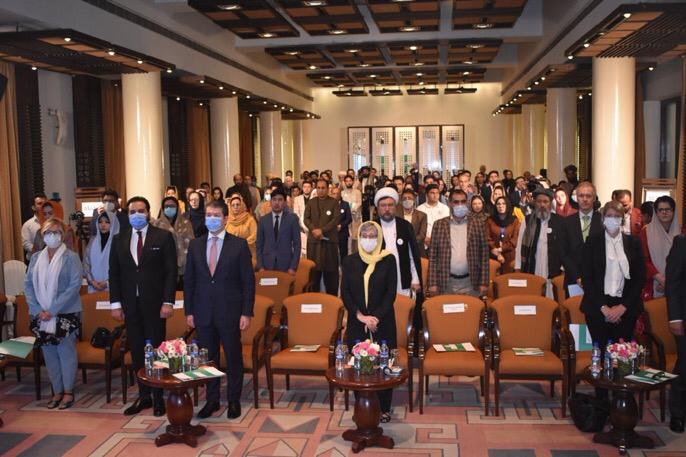 Afghan Civil Society is honoured to announce the formal establishment and launch of the Afghanistan Mechanism for inclusive Peace (AMIP).
AMIP is a new, innovative, independent, non-partisan, inclusive peace-support mechanism for civil society, which has been built by civil society. It is designed to help the Afghan Parties to the peace negotiations build an inclusive and sustainable peace capable of leading to a genuine, comprehensive and lasting settlement of the conflict. In particular, it seeks to promote Afghan civil society and the Afghan people's active engagement in the Intra-Afghan negotiations and to ensure that their voices are heard.
Thus, in anticipation of the Intra-Afghan negotiations, Afghan civil society began preparing itself to actively participate in this peace process. It did so by designing an independent, all-inclusive, non-partisan mechanism that could provide a more structured, systematic, consistent and constructive means through which Afghan civil society and ordinary Afghan people could ensure their voices and issues are presented directly to the negotiating table.
AMIP was formally established after Afghan civil society published a set of procedural and substantive "Living Principles" for an inclusive peace process in Brussels on 6 March 2020. Those Living Principles were based upon a summarizing of key documents on peace generated in Afghanistan over the past three years, which were tested through consultations with over 150 civil society representatives including religious leaders, women, youth, and victims from across Afghanistan. An additional 17 Afghan diaspora representatives were also consulted.
To be clear, AMIP is not an NGO but rather a new innovative technical mechanism, designed to make the peace process function more efficiently. It does not seek to replace or compete with the work of civil society or track II and III processes. Instead, it is designed to act as a bridging interface between Track I negotiations and the Afghan population and those other processes. AMIP will collate and analyse views and information about the Intra- Afghan peace process in a highly organised, structured, systematic and conflict-sensitive manner. It will enable both Sides to the negotiations and Afghan civil society to input, exchange, and survey opinion on important issues and agenda points in a concise and curated manner. It will therefore provide regular briefing notes and act as a 'one-stop-shop' and 'clearing house' for civil society inputs from different communities.
At a very minimum AMIPs mandate is to:
Consult with and help coordinate all civil society inputs;
Synthesize and summarise the results of consultations, and develop short and concise advice notes, position papers, non-papers, for use in Track I negotiations;
Provide a platform for the inclusion of Afghan and international Ulema to support of the process, where requested to do so;
Provide a physical platform to enable in-person testimony from victims of the conflict including Youth, Women and Religious actors.
Provide an information loop back to Afghan civil society and Tracks II and III, to reduce uncertainty and suspicion about the negotiations, as well as help to broaden the base for peace.
In order to achieve the above, AMIP will need to receive regular briefings on forthcoming agenda points to be discussed in order for it to obtain, review, analyse and convey the views of civil society constituencies on such agenda points. These inputs will be handed over to both Sides at the Negotiating Table by AMIP.
A consultative process between the AMIP and the relevant Support Teams of the negotiating parties will therefore be developed to ensure that a controlled transfer of information about the process can take place between the parties and wider civil society. To that end, all documents will be translated into Dari, Pashto and English so as to ensure they are accessible to all concerned.
AMIP is formally composed of a Steering Committee, selected and mandated by civil society. The Steering Committee includes representatives of key umbrella civil society networks, religious leaders/scholars, the business community, Tribal Elders, Women, Youth, Victims, Think Tanks, business community, Diaspora and all walks of life from all the provinces in Afghanistan, in order to ensure genuine inclusivity and buy-in from all segments of Afghan Society. AMIP has a dedicated and fulltime staffed professional Secretariat; a series of Advisory Boards; Diaspora Representation; Technical Working Groups; Regional Offices in all seven regions of Afghanistan; and a General Assembly that is open to all Afghan civil society stakeholders. AMIP will have a presence in Afghanistan and the host country where the talks take place.
Since the announcement of peace talks, AMIP has entered into discussions with both conflict parties with a view to connecting AMIP to the formal peace process. As the Intra-Afghan Dialogue and peace process does not have a joint Secretariat for the Peace Negotiation Team of the Government of the Islamic Republic of Afghanistan (GoIRA) and Taliban Negotiation Team, or a third party facilitator, AMIP entered into separate discussions with both sides negotiation and support teams, with a view to fulfilling its mandate in an equal, independent and impartial manner.
In discussions between AMIP and the Peace Negotiating Team of the (GoIRA), the PNT made it clear that it accepted as a matter of principle, fact and best practice that the most sustainable peace settlements are those that are fully inclusive, involving all segments of society. The PNT accordingly recognised the need for civil society to establish an independent and inclusive mechanism that provides for the participation of civil society in the peace process. In particular, it accepted that such a mechanism should act as a conduit through which the Afghan people can connect to officials representing both sides of the conflict in the peace talks in order to convey their views and obtain critical information about the negotiation process. As a result, the PNT and AMIP have come to an understanding that AMIP can act as the mechanism to achieve this within the peace process. Further discussions as to the modalities of how such a mechanism could be connected to the formal negotiations, are ongoing.
Likewise, AMIP entered into discussions with the Taliban Team in Doha. The Taliban Team expressed its commitment to an inclusive process, and clearly explained that talking to all Afghan factions was originally their proposal and idea, because they want a genuine peace. This was articulated in the February 2020 agreement with the United States of America. The Taliban made it clear that all factions in Afghanistan must be consulted and not only specific, well known groups. The Taliban explained that they would continue to monitor the progress of AMIP, and that they can continue discussions with AMIP in the future. AMIP remains ready and open to working with the Taliban.
For the avoidance of doubt, AMIP will at all times remain an independent and impartial mechanism and will provide its services to both Sides to the negotiation. AMIP will not act as an NGO or advocacy organisation or engage in activism. As an interface between the tracks I, II and III, AMIP will operate at the Track one-and-a-half level. AMIP will endeavour to develop and deliver its output with a strong focus on conflict sensitivity, risk mitigation and gender mainstreaming.
AMIP will be independently resourced and shall bear the responsibility for paying its own costs in relation to its support of the Intra-Afghan Peace Process.
END